Arlington Soccer Association Coach;
Here are a few quick Picture Day reminders;
Arlington Soccer Association
Picture Day Info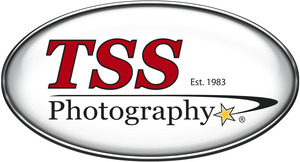 Rainout Rescheduled
Saturday November 1st
Harold Patterson - North of the Pavillion
We will be at Harold Patterson Saturday September 13th and October 11th just north of the PavillionWhen you click on the Splash Page link you will see the schedule.
http://cts.vresp.com/c/?TSSPhotography/b94fa7e2fd/3a43121d27/00aa6c492c
Coaches can schedule times for their teams based on game schedules.
Be sure to allow enough time for pictures and warm-ups before your game (don't schedule pictures 15 minutes before your game time). The link above includes links to the schedules.
We will need order forms completed before we take pictures so we know who we are taking pictures of.
Have your team gather 15 minutes before your scheduled picture time.
We will need time to complete paperwork and get the team lined up.
Bring multiple balls we can use for the pictures. Be sure you have the correct size and color that compliments your team colors. Be sure the balls are clean and with minimal writing (or the writing might be seen in the photo)
If a parent arrives close to picture time they can grab a form and complete the name and team info. After the photographer takes the picture they can take the form back to the customer service area to complete their order.
Coaches should check in at the TSS table with the black cloth next to the TSS flag. From there will will get your team lined up and ready to proceed to the camera area. Please do not proceed to the camera area unless you are escorted by a TSS Staff member otherwise you will miss your place in the process.
Coaches get a free gift. Arrive early to get your certificate and complete an order form. Remember, we have to have a completed order form for you to receive your gift.
Keep your team together at all times. If we have to gather players together it takes precious time.
Parents should take care of product and order questions before they get to the camera area. The photographers are only trained to handle photography. Otherwise, they can go back to the customer service area after the photos are taken with their form and have their questions answered.
We will get you though the system as quickly as possible. Coming on time and keeping you parents and players together helps the process.